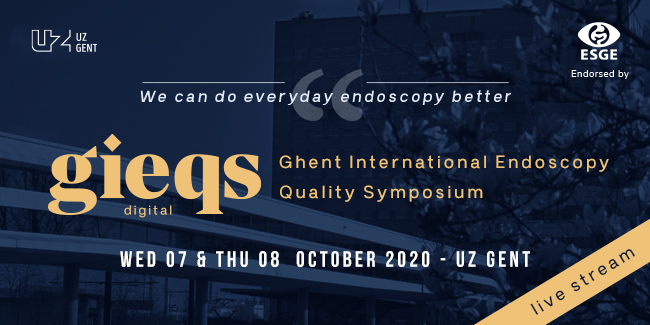 Enlace
Visitar enlace
Ghent International Endoscopy Quality Symposium - GIEQs -
Ghent International Endoscopy Quality Symposium - GIEQs - "We Can Do Everyday Endoscopy Better."
7 & 8 October 2020.  0730 - 1830 CEST. 
€100 early bird registration until September 24.  Discounts for nurses, trainees and students.
Live online at www.gieqs.com
Stellar international faculty - Michael Bourke, Steven Heitman, Jan Werner Poley, John Anderson, Roland Valori, Raf Bisschops, Pierre Deprez and Rastislav Kunda

GIEQs is a fully CME accredited digital endoscopy symposium about the endoscopic procedures we all perform everyday.
- for consultants, trainees and endoscopy nurses


Covering Quality in:
- colonoscopy technique and theory
- polypectomy technique and theory
- gastrointestinal bleeding
- upper gastrointestinal lesion characterisation and management
- inflammatory bowel disease in endoscopy
- basic ERCP
- basic EUS
- artificial intelligence in endoscopy
and MUCH more.  We take published evidence from complex endoscopic interventions and apply it to everyday endoscopy.

EXPLORE THE PROGRAM: http://www.gieqs.com/program
Unique features
- All sessions and training materials are backed up by a 1-click link to published evidence.
- All learning materials are categorised (tagged) for ease of navigation, search and learning.
- All materials highlighted on screen for ease of comparison
"For busy clinicians multiple real world examples can really speed up knowledge acquisition."
And don't just take our word for it.  We want you to experience this new technology for yourself.  So click below for a fully-functioning demonstration; training of a young endoscopist in intermediate endoscopic resection.
FREE GIEQs online case - polypectomy training: www.gieqs.com/polypectomy
"Join the revolution. And discover what you never knew you didn't know about everyday endoscopy"
REGISTER NOW for GIEQs digital: www.gieqs.com/register
Fecha inicio: 10/07/2020 - 07:30
Fecha de finalización: 10/08/2020 - 18:30
Última actualización: 26/01/2021
---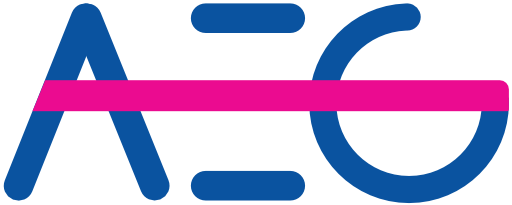 Asociación Española de Gastroenterología
C/ Sor Ángela de la Cruz, 8, 1ºA
28020 Madrid
secretaria@aegastro.es
Tel. 91 555 11 19
Fax. 91 555 35 81