Breaking news: Our 2022 abstracts have arrived. Explore them in our freshly updated UEG Week online programme!
That's right, the time has finally come – you can now have a look at all the fantastic abstracts that UEG Week 2022 has in store by accessing our online programme.

While you're at it, why not check out all the other great content that UEG Week 2022 will provide you with? Our programme features scientific highlights in extremely interactive ways. In every session, delegates have the opportunity to interact in real-time via our Q&A tool both in-person and virtually.
We now present our top abstracts for UEG Week 2022
We are proud to officially announce the top abstracts selected for this year's UEG Week!
SYNERGIC CROSSTALK BETWEEN INTRATUMORAL NERVES AND MYELOID DERIVED SUPPRESSOR CELLS IN PANCREATIC CANCER VIA NEURONAL-DERIVED EXPRESSION OF CXCL8
HELICOBACTER PYLORI E RADICATION ASPIRIN TRIAL (HEAT): PRIMARY PREVENTION OF UPPER GASTROINTESTINAL ULCER BLEEDING EVALUATED IN A LARGE SCALE TRIAL IN UK PRIMARY CARE
EFFICACY AND SAFETY OF UPADACITINIB MAINTENANCE THERAPY IN PATIENTS WITH MODERATELY TO SEVERELY ACTIVE ULCERATIVE COLITIS: FINAL RESULTS FROM THE PHASE 3 UACHIEVE MAINTENANCE STUDY
A RANDOMIZED CONTROLLED PHASE 3 TRIAL COMPARING ORAL PREDNISOLONE ADMINISTRATION AND LOCAL TRIAMCINOLONE INJECTION THERAPY FOR THE PREVENTION OF ESOPHAGEAL STRICTURE AFTER ENDOSCOPIC SUBMUCOSAL DISSECTION, JCOG1217
LONGITUDINAL CHANGES IN THE GUT MICROBIOME IN RESPONSE TO IMMUNE CHECKPOINT BLOCKADE
Be sure to catch our top abstracts when they're presented live in both part 1 and 2 of our UEG Week Opening Sessions!
Última actualización: 15/08/2022
---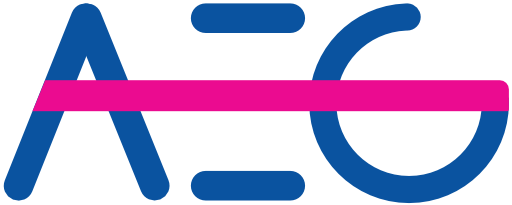 Asociación Española de Gastroenterología
C/ Sor Ángela de la Cruz, 8, 1ºA
28020 Madrid
secretaria@aegastro.es
Tel. 91 555 11 19
Fax. 91 555 35 81